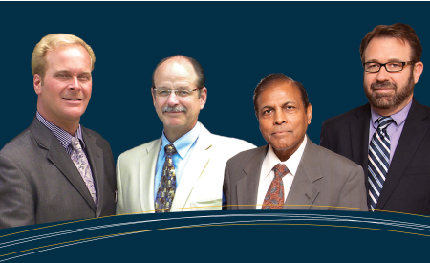 Tom O'Niones; President/Owner, Bruce C. Brink, Jr., D. O., Medical Director,
Syed Ali, MD; Medical Director, Steven Barnett, MD; Medical Director
Transcendent Healthcare has been developed to provide healthcare management services which are unsurpassed in the industry. Our mission is to employ superior personnel who can lead and direct the management of long term and post-acute care facilities. Providing quality care will always remain the first objective, resulting in satisfied customers and profitability for those organizations, which retain our services.
Collaborating to Improve Health Care
Physical, Occupational & Speech Therapies
Specialty Alzheimer's Unit
Rehabilitation
Outpatient Therapy
Hospice & Clinically Complex Nursing
Private Suites
Locally Owned and Operated