About Transcendent Healthcare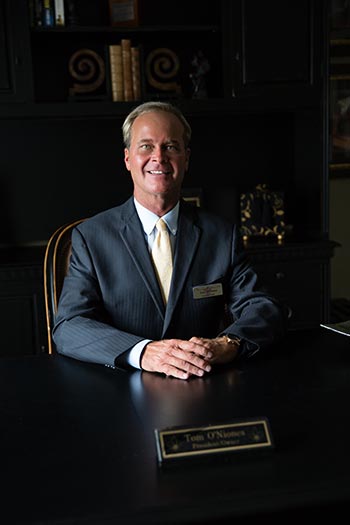 Tom O'Niones founded Transcendent Healthcare in 2003 to provide personalized local health care management with large company expertise. He has since expanded from a consultant and management services provider to become owner of Southwest Indiana's most-complete post-acute health care continuum.
Prior to founding Transcendent, Tom served as director of operations for a large national health care operator. He was responsible for all aspects of operations for 16 skilled nursing campuses- providing care for over 200 residents and generating nearly $100 million in annualized revenue.
Since becoming a licensed administrator in 1991, Tom has overseen more than 50 properties and encompassing a diverse continuum of health care and property services including independent and assisted Living, Intermediate and skilled care, outpatient and contract rehabilitation, pharmacy development, hospital joint ventures and a variety of specialty post-acute care programming, including the development of more than a dozen Alzheimer's and memory care programs.